Services
Consulting
Services driven to help you evaluate results & focus on future opportunities.
At Conklin, Gilpin, & Wertz, PLLC, we know our clients and their businesses. As a result, we are consistently sought out for consulting services outside the realm of traditional tax, accounting, and assurance services.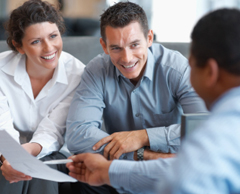 These projects include:
Cash flow management
Financial statement oversight and analysis
Financial forecasts and projections
Debt financing
Corporate restructuring
Company recapitalization
Succession planning for business owners
We truly enjoy the opportunity to brainstorm and research opportunities with business owners, CFO's, controllers, and other members of management as part of these projects; all designed with the goal of successful and profitable outcomes. Our ability to turn numbers and financial reports into clearly communicated decision tools will help you best evaluate your opportunities.
Why Our Firm?
Conklin, Gilpin, & Wertz Delivers.
We know you have choices when it comes to selecting a CPA firm. Our practice has been built upon decades of experience with clients from individuals to large corporations across a wide variety of industries. As a client of our firm, you can expect the following:
Direct interaction with our partners.
Drive & motivation to help you meet required deadlines.
Open & up-front communication during the project.
Creative solutions when faced with challenges.
Thorough & efficient performance by our staff.
Overall commitment to excellence & quality.