Services
Assurance
Providing experienced, insightful, & objective performance.
As business transactions grow in complexity, the requirements of financial reporting become more complex as well. Our firm excels in providing quality assurance services while communicating with you in a clear and understandable manner throughout the process.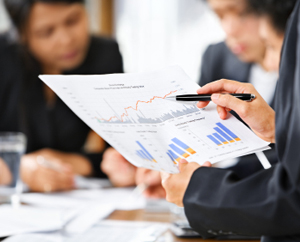 Our assurance team offers the following:
Audit, review, and compilation services.
A team that will not change throughout the engagement. We will meet with you prior to the engagement and develop a game plan for meeting required deadlines in an effective manner.
Our team utilizes the latest software and stays current on the latest best practices in our industry to ensure your assurance services are performed as efficiently as possible.
As a part of an audit, our team will gain an understanding of your internal control structure and offer comments to help improve areas in which we recognize deficiencies in internal control.
Our internal quality control review process is designed to ensure our work is performed at the highest level of integrity and objectivity.
Our firm is reviewed regularly as a part of the American Institute of Certified Public Accountants Peer Review program, and our firm has always received a "clean" opinion on these reviews.
We realize the requirements of an audit, review, or compilation can be overwhelming and time consuming for your business. Our firm's dedication to performing assurance services with excellence, integrity, and clarity, will help lend credibility to your financial statements and can improve your business.
Why Our Firm?
Conklin, Gilpin, & Wertz Delivers.
We know you have choices when it comes to selecting a CPA firm. Our practice has been built upon decades of experience with clients from individuals to large corporations across a wide variety of industries. As a client of our firm, you can expect the following:
Direct interaction with our partners.
Drive & motivation to help you meet required deadlines.
Open & up-front communication during the project.
Creative solutions when faced with challenges.
Thorough & efficient performance by our staff.
Overall commitment to excellence & quality.