Industries
Not-For-Profit Organizations & Foundations
We understand your organization exists to serve the community effectively and efficiently. Our firm can meet your accounting, tax, and assurance needs in the same effective and efficient manner. We serve many not-for-profits throughout the greater Tulsa area, from university foundations to local youth development centers. You can count on our firm to provide you with excellent service relative to: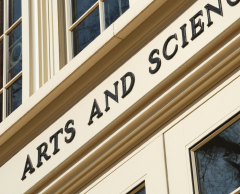 Audit and Review Services – our assurance team keeps up to date with the latest not-for-profit financial reporting requirements as well as the most efficient audit techniques to deliver a quality audit experience
Tax Services– as the Form 990 changes in both its reporting requirements and complexity, we keep you up to date and in compliance with the latest reporting requirements
Bookkeeping and Payroll Services – our bookkeeping and payroll staff can prepare regular financial statements, process your accounts payable, and handle all your payroll needs from direct deposit to year-end items such as W-2's and 1099's
For more information, contact us at (918) 749-0921 or at info@cgwpllc.com.
Why Our Firm?
Conklin, Gilpin, & Wertz Delivers.
We know you have choices when it comes to selecting a CPA firm. Our practice has been built upon decades of experience with clients from individuals to large corporations across a wide variety of industries. As a client of our firm, you can expect the following:
Direct interaction with our partners.
Drive & motivation to help you meet required deadlines.
Open & up-front communication during the project.
Creative solutions when faced with challenges.
Thorough & efficient performance by our staff.
Overall commitment to excellence & quality.