Industries
Manufacturing & Distribution
Just as you take pride in developing the team and plans necessary to succeed to today's commercial environment, our firm takes pride in offering a wide range of services to manufacturers and distributors in many exciting niches, such as oil and gas pipeline manufacturing, concrete production, air-cooled exchanger production, and many others. Our team of CPA's can help your company succeed by providing the following accounting, assurance, and tax services: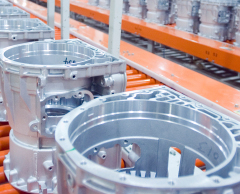 Audit and Review Services – depending on the requirements of your stakeholders and creditors, we offer assurance services to meet your needs and help you file required reports timely
Tax Services– we help you effectively plan during the year and keep you abreast of the latest changes in the tax law so that you make sound business decisions
Management Advisory Services – our firm has extensive experience helping business owners review prior results and plan for the future through our advisory services
Personal Financial Planning – as the pressures to plan your succession and retire wisely grows, we can help you chart your financial path
For more information, contact us at (918) 749-0921 or at info@cgwpllc.com.
Why Our Firm?
Conklin, Gilpin, & Wertz Delivers.
We know you have choices when it comes to selecting a CPA firm. Our practice has been built upon decades of experience with clients from individuals to large corporations across a wide variety of industries. As a client of our firm, you can expect the following:
Direct interaction with our partners.
Drive & motivation to help you meet required deadlines.
Open & up-front communication during the project.
Creative solutions when faced with challenges.
Thorough & efficient performance by our staff.
Overall commitment to excellence & quality.