Industries
Individuals
As your individual needs grow and change, our firm is prepared to grow with you and help you make the best decisions possible. We work with a vast number of clients in all phases of life. Your direct interaction with our partners will provide you with the one-on-one experience you deserve to help you enter each new phase informed and equipped for success. We provide the following services to individuals in all walks of life: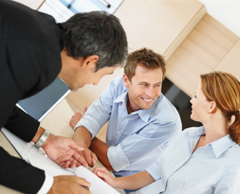 Tax planning & projections
Retirement planning
Gift planning
Education expense planning
Estate planning
Preparation of tax returns for individuals, trusts, gifts & estates
Representation before the IRS and state taxing authorities
Preparation of personal financial statements
Financial settlements in separation & divorce
For more information, contact us at (918) 749-0921 or at info@cgwpllc.com.
Why Our Firm?
Conklin, Gilpin, & Wertz Delivers.
We know you have choices when it comes to selecting a CPA firm. Our practice has been built upon decades of experience with clients from individuals to large corporations across a wide variety of industries. As a client of our firm, you can expect the following:
Direct interaction with our partners.
Drive & motivation to help you meet required deadlines.
Open & up-front communication during the project.
Creative solutions when faced with challenges.
Thorough & efficient performance by our staff.
Overall commitment to excellence & quality.